Have you thought about water lately?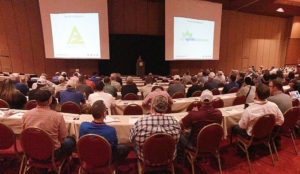 Let me explain. I recently attended the Poultry Foundation's Live Production Symposium. This conference in Rogers, Arkansas, had more than 500 attendees and some great speakers. If you've never been, you're missing out.
I had an "Ah-ha!" moment while looking over the vendor offerings. The antibiotic-free poultry environment is unique. It forces producers to focus on water quality. And so it is imperative to better manage breeder performance and lower mortality rates.
So at the conference, there were several vendors who offered water purification systems. Each system depended on some sort of small AC or DC motor to inject the chemicals needed to maintain high water quality. If the motor failed, the water was no longer treated. Contaminated water increases the risk of disease, so these motors and controls are critical.
The motors are about 1/32 of a horsepower. They're super-sensitive, electronically controlled devices. And as such, they are highly susceptible to voltage transients and surges.
The takeaway: Protect your water treatment control system – including the motors – with a quality surge protection device.
Ask your farm automation partner (Chore-Time, Rotem, or other) to check for you. Or, you can always give us a call at 479-244-0480. CBG Technology's FarmGuard system is designed to protect all systems and reduce your risk of catastrophic loss.