Helping you protect and extend the life of your sensitive electronic equipment.
FIND OUT MORE
Protection
Today's sensitive electronics are dependent on continuous clean power. Because problems with electronics happen quickly, it is better to be prepared than to make repairs.
Savings
When your equipment breaks or goes down, that piece of equipment just cost you more money out of your pocket – not to mention the lost revenue due to downtime and missed customer commitments.
Guidance
We can all use some advice from time to time. We will help you create a strategy to reduce the risk of equipment failure and recommend action steps to increase your electronics life span.
A steady flow of electricity will ensure that your machines not only run but also have their lifespans extended.
There's a lot of things you can control and plan for, but do you have a plan for the things you can't control?
Our survey study focuses on gaining an understanding of your operational/machine environment, risks, and vulnerabilities.
You'll receive a report of our findings during the survey along with a proposal for the recommended actions and equipment.
We will work with your staff to plan the installation during your scheduled maintenance windows to ensure minimal impact on your operations.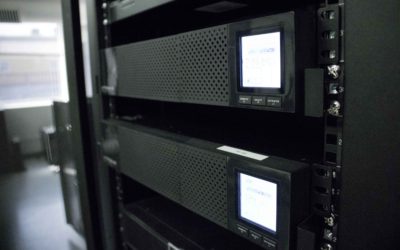 The back-up emergency generator market is booming. Folks are starting to understand that outages happen and are getting more and more costly. So, a generator that can handle critical loads for an extended time can be a great business investment. Just get a generator...
read more
HAPPY CLIENTS
W
e realize that asking you to believe everything you read on our site might be a stretch. So, we thought you might like to know what other people have said about their experience with us.
"We had significant electrical concerns in our buildings for years. We learned, through CBG Technology, that much of our problem was due to an absence of protection, poor grounding or insufficient protection. Craig is knowledgeable, dependable and has great integrity. We have been very pleased."
Dr. Glenn A. Fortmayer, PhD
"Many of our poultry farms are in lightning-rich environments. So we have installed hundreds of TPS surge protection units. Since we began this program, our customers have had no damage to their electronics. They work great, protect their equipment and are replaced free if hit by lightning."
Bill Lindsey
"We were in the process of installing our TPS (Total Protection Systems) surge filtration system, had several panels and machines completed when we experience another electrical incident… The machines with the filtration installed had no damage. Our TPS system saved us. Thanks."
Mike Dodds